The Learning Centre:
June 17: COVID-19 Update #4 from Educators Financial Group
To our Valued Clients,
We're pleased to see the great progress Ontario has been making on reducing COVID-19 case numbers and we're excited that Ontario's phased reopening plan has begun.
As Ontario enters Phase One, we would like to let our clients know that Educators Financial Group continues to place emphasis on the safety of our clients and staff. As such our office remains closed and all client meetings continue to be held via video and phone. Please be assured that all operations are running smoothly, but we encourage you to keep taking the following steps:
Connect with us by phone or video conference. We encourage all clients who need support to contact our Contact Centre at 1.800.263.9541, For our most current hours of operation click here. We also ask you to schedule a meeting with your advisor by phone or by video conference.
Continue to make deposits online, as we do offer a Bill Payment option through most banks.
We no longer accept requests by fax, and requests received by mail may face delays in processing.
We will continue to update our website with information that may be important to you. Please visit this page for the most current updates.
I wish you, your families, and all members of the Education community a safe and happy summer!
Sincerely,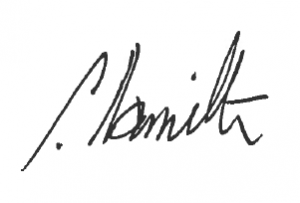 Chuck Hamilton
President & CEO
Educators Financial Group
Other Related Articles
Quarterly Updates From Our Fund Managers
March 24: COVID-19 Update #3 from Educators Financial Group
March 17: COVID-19 Update #2 from Educators Financial Group