The Learning Centre:
March 24: COVID-19 Update #3 from Educators Financial Group
To our Valued Clients,
A lot has happened in the last 24 hours. The Ontario Government has declared that all Ontario businesses deemed non-essential must close by Tuesday, March 24th at midnight. Please be assured that Educators Financial Group is considered an essential service and as such our business will continue to operate. All operations are running smoothly, but we encourage you to take the following steps:
Please avoid sending requests by mail or fax: Effective March 18th, our Head Office was closed to visitors and clients and we successfully implemented our 'work from home' contingency plan for all staff. To further protect our staff, we will be scaling back the amount of time our operations team is on site to handle all mail and fax requests. We ask for your patience, as there may be delays in processing of cheques and applications that are sent in by mail or fax. Please contact us by phone to find alternative solutions.
Connect with us by phone or video conference:  We encourage all clients who need support to contact our Contact Centre at 1.800.263.9541, Monday and Tuesday between 8 am and 7 pm and Wednesday to Friday between 8 am and 6 pm. We also ask you to schedule a meeting with your advisor by phone or by video conference.
Make deposits online: For clients wishing to make a deposit, we do offer a Bill Payment option through most banks. When accessing your online banking, look for Educators Financial Group in the 'add payee' function, and use your Educators investment account number as the account number in the bill payment section. You can submit deposits this way, but please call us to provide trading instructions.
We will continue to update our website with information that may be important to you. Please visit our website for the most current updates.
I wish you, your families, and all members of the Education community safety, health, and security over the coming weeks.
Sincerely,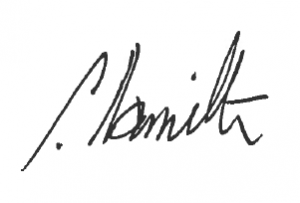 Chuck Hamilton
President & CEO
Educators Financial Group
Other Related Articles
COVID-19 Update From Our Fund Managers
March 17: COVID-19 Update #2 from Educators Financial Group
March 13: COVID-19 Update #1 from Educators Financial Group
'The virus effect': an update on current market volatility and your Educators investments