The Learning Centre:
March 13: COVID-19 Update from Educators Financial Group
To our Valued Clients,
The health and well-being of you and our staff, and the ongoing active management of your investments are our top priorities. This note will update you on Educators Financial Group's response to COVID-19. A number of preventative measures have been put in place and I can confirm that all operations are running smoothly at this time. This is a rapidly changing situation, and I will provide updates on any significant changes as they occur.
Health and Safety
All clients now have the option of holding meetings with their financial advisor either in person, over the phone, or by video conference. If you'd like to change the format of your meeting, please call our Contact Centre at 1.800.263.9541, Monday and Tuesday between 8 am and 7 pm and Wednesday to Friday between 8 am and 6 pm.
Let's work together to avoid unnecessary exposure. My team will proactively contact you to reschedule meetings if they are symptomatic or have been exposed to COVID-19. We ask that you do the same. If you are symptomatic or have been exposed please call us and either reschedule or switch to a phone or video conference meeting.
Social distancing is being embraced by my team. We have asked that all staff suspend shaking hands and avoid other close contact. We hope you'll understand this is for both your, and our, protection.
Many workshops have already been cancelled. We will work with organizing Districts/Locals to determine the best course of action on a case-by-case basis. We are also investigating other ways of delivering valuable financial content to you.
Market Volatility
Market volatility in these last few weeks may be a new experience for you. Markets typically react in the short-term to crises like these, and we don't know the long-term effects yet. That can be unnerving. Educators uses professional external asset managers who understand the value of diversification in your portfolio and who select companies in which to invest based on their long-term track records, their competitive positioning in their markets, and financial fundamentals. I have confidence that their approach will add value to your investments over the long run. We are in frequent contact with our asset managers and will share any significant updates with you.
While fear-driven investment decisions should be avoided, it is appropriate to consider your reaction to this market risk in pursuit of your investment objectives and overall financial plan. If you feel comfortable with where you stand with your investment portfolio, great. Just stay the course. If you're not quite sure what to make of it all, please arrange to speak to your financial advisor.
Keeping you updated
We will continue to keep you up to date with any related changes to Educators Financial Group that may affect you. Please go to our website for the most current updates. We also encourage our clients to learn more using the information available through the Government of Canada Public Health services.
If you have any questions, please contact our Contact Centre at 1.800.263.9541, Monday and Tuesday between 8 am and 7 pm and Wednesday to Friday between 8 am and 6 pm.
I thank you for your continued support and confidence in all of us at Educators Financial Group who are working hard on your behalf. As March break arrives, I wish you all a very safe and relaxing week.
Sincerely,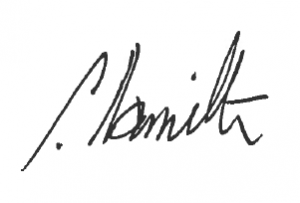 Chuck Hamilton
President & CEO
Educators Financial Group
Other Related Articles
'The virus effect': an update on current market volatility and your Educators investments