The Learning Centre:
March 17: COVID-19 Update #2 from Educators Financial Group
To our Valued Clients,
With the Ontario Government's declaration of a State of Emergency today, Educators Financial Group is taking these additional steps to embrace Social Distancing and to do our part to slow the spread of COVID-19.
Protecting you and our team: Effective March 18th, we are closing our Head Office to visitors and clients and have implemented our 'work from home' contingency plan for all staff. All departments remain completely engaged and business is expected to proceed as normal. Client deposits, redemptions, trades, account openings and other requests will be handled in a timely manner.
If you have an appointment scheduled with your advisor, you will receive a request to change the format of the meeting to either a phone meeting or a video conference call. All advisors have video conferencing capabilities. Thank you in advance for working on alternative communication methods with your advisor.
Making deposits easier with Online Banking: For clients wishing to make a deposit, we do offer a Bill Payment option through most banks. When accessing your online banking, look for Educators Financial Group in the 'add payee' function, and use your Educators investment account number as the account number in the bill payment section. You can submit deposits this way, but please call us to provide trading instructions.
Call Connection Issues: The increased amount of phone traffic across all carriers in Canada is resulting in network saturation. Therefore, you may receive a message related to 'insufficient lines'.  Rest assured, we are committed to providing you with the best possible service and ask for your patience as it may take a few attempts to get through. Alternatively, you can email us at info@educatorsfinancialgroup.ca.
We will continue to update our website with information that may be important to you. Please visit our website for the most current updates. If you have any questions, please contact our Contact Centre at 1.800.263.9541, Monday and Tuesday between 8 am and 7 pm and Wednesday to Friday between 8 am and 6 pm.
I wish you, your families, and all members of the Education community safety, health, and security over the coming weeks.
Sincerely,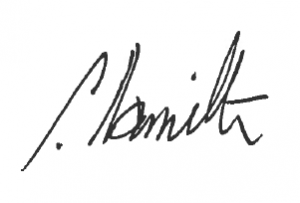 Chuck Hamilton
President & CEO
Educators Financial Group
Other Related Articles
March 13: COVID-19 Update #1 from Educators Financial Group
'The virus effect': an update on current market volatility and your Educators investments